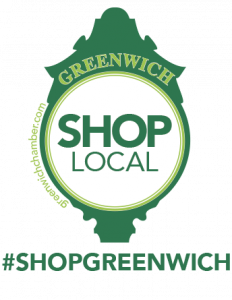 Restaurant, Retail & Service Provider Updates
Please support your local businesses.
The Chamber is publishing the responses that were provided directly by our local restaurants, retailers and service providers. We will update these as we receive new information so please continue to check this page. Click on each business to be directed to their website. If your business would like to be featured on this page please
email us
the best way the community can support your business. For more ways to help, please visit our
Give Local
news page.
For a list of offers and specials from our Chamber family please visit our Hot Deals webpage and follow us on social media.
Chamber Members: Remember to utilize your online Chamber member center to post your offers and news updates and be featured on our website, social media and our member newsletter for FREE!
>> Click on icon above to skip to that business sector <<
Ada's Kitchen
112 Riverside Ave, Riverside
(203) 637-1956
We are open for delivery orders via UberEats, online and pickup orders through ChowNow and call-ins. Hours are Monday-Saturday 8am-3pm and Sunday 8am-2pm.
All orders can be picked up at the window on the porch. Customers will need to remain 6 feet apart while they wait in line.
Alpen Pantry
23 Arcadia Road, Old Greenwich
(203) 637-3818
Applausi Osteria Toscana
199 Sound Beach Avenue, Old Greenwich
(203) 637-4447
Curbside pickup, takeout and delivery every day from 4-8pm.
Arcuri's
226 E Putnam Ave, Cos Cob
(203) 869-6999
Delivery and curbside takeout.
Aux Delices
3 West Elm Street, Greenwich (203) 622-6644
1075 East Putnam Avenue, Riverside (203) 698-1066
New Menu for curbside pickup and home delivery
Order online or call with questions (203) 326-4540 x115
B.GOOD
342 Greenwich Avenue, Greenwich
(203) 489-3255
We are open!
Order online or visit our Greenwich store 11am-8pm Mon-Sat, 11am-7pm Sundays.
Beach House Cafe
220 Sound Beach Ave, Old Greenwich
(203) 637-0367
Front and back patio now open!
Please enjoy 10% off all curbside takeout orders, enter promo code "beach" at checkout. Also free delivery ($50 and over) when you order by Toast below within a 3 mile radius.
Bistro Versailles "Bistro V"
362 Greenwich Ave, Greenwich
(203) 661-6634
versaillesgreenwich.com
We are open for outdoor dining! Please call for reservations.
28 West Putnam Avenue, Greenwich
(203) 661-8700
Pick up or delivery available.
Bon Ton Fish Market - see listing under Bruce Park Purveyors
Boxcar Cantina
44 Old Field Point Road
(203) 661-4774
Take out and delivery service Mon-Sun 5-8pm
BRUCE PARK PURVEYORS
"Your One-Stop Shop for Top Shelf Seafood, Fresh Produce, Prime Meats, Fine Wine, Small Batch Spirits, Craft Beer, Artisanal Cheeses, Custom Gift Baskets, Party Provisions and The Best Sandwiches in town"
Bon Ton Fish Market
100 Bruce Park Avenue
(203) 869-0576
Open for Curbside Service and store visits. Call the store to place an order.
Cap, Cork & Cellar
102 Bruce Park Avenue
(203) 489-3448
Open for Local Delivery, Curbside Service and store visits. Call the store to place an order.
Greenwich Prime Meats
100 Bruce Park Avenue
(203) 861-6328
Open for Curbside Service and store visits. Call the store to place an order.
Burgers Shakes and Fries
302 Delavan Ave, Greenwich
(203) 531-7433
Our hours are the same.
ChowNow, Take-out and curbside pickup.
By the Way Bakery
19 East Putnam Avenue
(203) 489-3610
By the Way Bakery is open Monday - Saturday 9am - 6pm and Sunday 9-3, with curbside pickup upon request. We'll be open on Thanksgiving Day until 1pm. Our counter staff is always happy to take your order by phone during store hours. You can place your order online up to 48 hours in advance at btwbakery.com. You can also find us on DoorDash.
Coffee Café Roasters
118 Greenwich Ave., Greenwich
Our kitchen is officially reopened!
Join us for lunch and breakfast as our kitchen officially reopens! Full menu available till 4pm everyday!
Our hours of operation will also be returning to normal:
6 AM - 7 PM       Monday through Friday
6 AM - 730 PM   Saturdays
630 AM - 7 PM   Sundays
Cap, Cork & Cellar- see listing under Bruce Park Purveyors
Cardillo's Deli
77 Valley Road, Cos Cob
(203) 661-3354
Call to place an order for takeout or delivery.
Caren's Cos Cobber
31 E Putnam Ave, Cos Cob
(203) 992-1333
We are offering outdoor dining beginning Wednesday, May 20th!
Now Open Tuesday - Saturday, 4-8pm. Curbside Pickup. Enjoy your Cobber menu favorites and cocktails to go!
Phones open 3:15pm.
Castle View Deli & Catering
2 Morgan Avenue, Greenwich
(203) 531-5353
Char Restaurant
2 South Water Street
(203) 900-1100
Pick up or delivery available.
Chicken Joe's
Chicken Joe's is offering delivery and curbside pick up. Call (203) 861-0075. Customers are encouraged to call ahead, place an order over the phone and pay by credit card or debit card. No cash transactions will be conducted. All personnel will be wearing gloves during preparation and delivery to ensure the safety of customers and employees.
364 West Putnam Ave - (203) 625-3322
Monday to Saturday: 9:00am-9:00pm, Sunday: 10:00am to 8:00
Cos Cob, 231 E Putnam Ave - (203) 861 0075
Monday to Friday 6am to 5pm, Saturday 6:00am to 4:30pm, Sunday 8:00am to 3:00pm
CHOPT
CHOPT Greenwich is open for Delivery, Pickup and Curbside Pickup only.
Spend $40+ and receive 20% OFF with promo code CHOPTFAM until 4/2/20.
Coast Seafood Restaurant
203 East Putnam Ave, Cos Cob
(203) 869-2339
Our website: www.coastseafoodrestaurant.com
Happy Holidays! We are open on Thanksgiving Day, Christmas Day and New Year's Day from 11:30am to  9:30 pm.
Take 15% off all takeout online orders, please enter Promo Code "COAST" at  "Toast" checkout. Free Delivery for any order over $150.
Indoor & Outdoor Dining
Lunch 11:30am-4pm Mon-Sun ( New Lunch Menu)
Dinner 4pm-10:30pm Mon-Sun
Happy Hour 4pm-6:30pm Every day
Enjoying HEATED & COVERED patio with sunset & beautiful pond view during your Outdoor Dining at Coast!
COBS Bread Bakery - New!
5 Riverside Lane, Riverside
(203) 990-0560
Open 7am-6pm, Monday - Friday
1323 King Street, Greenwich
(203) 717-1770
We are open!
Coffee Café Roasters
We are taking delivery orders for freshly roasted whole bean or ground coffee! Local Greenwich deliveries for orders of 2 bags or more. Our hours of operation remain 6am to 6pm daily for pickup and delivery.
Coffee Luca
189 Greenwich Ave, Greenwich
(203) 727-3124
(inside Something Natural Greenwich/behind Saks)
Continental Fine Wine & Spirits
58 William Street, Greenwich
(203) 869-0865
We will be open regular hours as follows:
Monday - Saturday  10am - 8pm
Sunday 12pm - 5pm
Corbo's Corner Deli
470 West Putnam Ave, Greenwich
(203) 629-4987
COVID-19 Store Hours: Monday – Friday: 8am – 3pm, Saturday: 8am-1pm, Sunday: Closed
Introducing "RxK Family Meals" by Corbo's Catering "Nutritionally Balanced Meals For Your Family's Health And Well-Being"
Please email RxKFAM@gmail.com for current menu and order form.
Take out and delivery all over Greenwich and Stamford
Catering available 7 days a week
CRAVE by ONTHEMARC
They've created a family meal delivery service for local clients - with the goal to provide sunshine to your homes and fullness to your bellies.
Their menus will be updated weekly & their team is open to integrating your favorites in the weeks to come!
-Easy online ordering HERE
-Serving Westchester & Fairfield Counties Exclusively
-Orders placed by Wednesday 4 pm will be delivered the following Saturday
-Orders placed by Saturday 4 pm will be delivered the following Wednesday
-Delivery fees waived on orders over $100
Curry N Hurry Indian Eatery - NEW!
1340 East Putnam Ave.,  Old Greenwich
(203) 344-2354
Domino's Pizza
142 E. Putnam Ave., Cos Cob
(203) 661-2202
Doppio
41 East Elm Street, Greenwich
(203) 340-9470
Complimentary delivery
Douro Restaurant
253 Greenwich Ave
(203) 869-7622
Take-Away, Curbside pickup and White Glove Delivery
Daily from: 11:30am - 8pm
Get a free $20 Gift Card with every $100 Gift Card Purchase.
Dunkin Donuts
Pick up during regular hours
Empanadas On The Go
Call or text Jackie: (917) 208-3590
Jackie Mendive's artisanal Empanadas On The Go can be delivered right to your doorstep.
Executive Corner Deli
229 Mill Street, Byram
(203) 531-8087
Delivery or pick up.
Express Pizza
160 Hamilton Ave.
(203) 622-1693, ericajfox@gmail.com
Open for delivery and take out
Fairfield Pizza
1 Strickland Road, Cos Cob
(203) 661-7777
Curbside or Pickup.
Open 10am-9pm
Famous Greek Kitchen
10 N Water St, Greenwich
(203) 531-6887
We are open for outdoor dining. Please call for reservations. Take-out and delivery also available.
Fiorentino's Little Luigi's Pizza
122 River Road, Cos Cob
(203) 629-2222
All menu items are available for pick-up and delivery.
Click here to see our menu https://www.littleluigispizzamenu.com/
Firehouse Deli
265 Mill Street
(203) 531-0002
Fjord Fish Market
158 East Putnam Ave
(203) 661-5006
Mon - Sat: 8:00 am - 7:00 pm, Sun: 9:00 am - 6:00 pm
Curbside pickup and fresh seafood delivery available at ShopFjord.com
Fleishers Craft Butchery
160 East Putnam Ave., Cos Cob
(203) 900-1800
In an effort to keep our incredible customers and employees safe, we are temporarily ceasing walk-in service in our shops and instead will offer curbside pickup and home delivery through our online Order Request Form to make sure we can get our pasture-raised meats to you and your family.
We are closed Mondays. Pickup hours: Tues-Sun 1pm-5pm, Delivery: Tue-Sun 1pm-4pm
Fuzari's Pizza
226 Mill Street
(203) 531-5035
Garden Catering
185 1/2 Sound Beach Ave, Old Greenwich
(203) 869-2900
177 Hamilton Ave, Greenwich
(203) 422-2555
All locations are open and operating with regular hours. Encouraging online orders for delivery or easy pick-up.
Curbside available – just ask!
Catering - Free delivery on all catering orders.
Customer favorites: Chicken cutlets, rigatoni w/meat sauce, meatballs, nuggets and cones. All Freeze well!
Family Meals Now Available:
We've created some family-portioned meals from our catering menu favorites that are ready to heat and serve.
Call our catering kitchen in Old Greenwich 203.698.2900 by 3pm for a delivery the following day between 2-4pm.  All meals will be delivered cold with heating instructions and left at your door for contactless delivery.  Need it the same day?  Just ask!  We're also offering some great à la carte items to stock up your freezer.
Garelick & Herbs Greenwich

48 West Putnam Ave, Greenwich
(203) 661-7373
We are open for outdoor patio dining and walk-in shopping. Online ordering is also available for curbside pick up or delivery. We are offering DO GOOD FEEL GOOD promotions where our clients can purchase foods for themselves and we donate 20% in kind food donations to JFS of Greenwich and Stamford. We are also offering gift certificates at 20% higher value that go to someone in need. We are additionally offering discounted pricing and delivery lunches to Police & Fire Heroes as well as Nurses at Norwalk hospital & the Greenwich hospital via meal trains. In addition, we have beautiful gift baskets and food bags delivered doorstep to employees and families as a "thinking of you" or "thank you" gift. All these options are available online at www.GarelickandHerbs.com.
GELATO & Cioccolato
232 East Putnam Ave, Cos Cob
(203) 900-1288
Delivery or pick up
Order from your favorite delivery service. Grubhub, Doordash, UberEats and others.
The Ginger Man
64 Greenwich Ave
(203) 861-6400
The Ginger Man is now open for Pickup and Curbside. Go to www.Gingermanct.com for menu details.
Hours: Tuesday - Sunday 4PM - 8PM
Glenville Pizza
243 Glenville Rd
(203) 531-9852, (203) 532-1691
Takeout
G-Ville Delli
17 Glenville Street
(203) 202-9737
Open Mon - Saturday 8:00am to 3:00pm. Pick Up &  Delivery Available
Gofer Ice Cream
551 East Putnam Ave, Cos Cob
(203) 990-0094
We're prepared to continue running business as normal.
Extended home and office delivery. Order through our website for delivery services from GrubHub and DoorDash.
The Granola Bar
41 Greenwich Ave., Greenwich
(203) 883-5220
Re-opened with take-out and curbside pickup!
We are open daily 8am-3pm. For seamless ordering please order
via our website https://thegranolabarct.com/ or download our new TGB app
and sign up for our rewards program!
Green & Tonic
7 Strickland Road, Cos Cob
(203) 869-1376
Order ahead on our website for curbside pick-up (available from our Westport, Cos Cob and New Canaan locations) or order home delivery from Uber Eats!
Greenwich Fish Company -  New!
5 Riverside Lane, Riverside
(203) 990-0801
Mon to Sat - 8am-7pm
Sunday 9am-6pm
Greenwich Flavor By Myrna's
148 Mason Stree, Greenwich
(203) 869-1500
Delivery, Take-out and curbside pick up from 10am - 8pm Monday to Saturday.
Greenwich Pizzeria
1072 East Putnam Ave, Riverside
(203) 637-1000
Greenwich Prime Meats- see listing under Bruce Park Purveyors
Grigg Street Pizza
1 Grigg Street, Greenwich
(203) 717-1190
Now serving for Lunch | Tuesday-Saturday 11am-3pm
Open for Dinner | Thursday-Saturday 4pm-8pm
Order Online Here
Harvest Wine Bar & Restaurant
372 Greenwich Ave., Greenwich
(203) 869-4080
Happiness Is Catering
1067 North Street, Greenwich
(203) 861-4020
Curbside pick up, take out or order online.
"No contact" delivery.
Ignazio's Pizza - New!
30 Greenwich Ave, Greenwich
(203) 717-1284
Order Online Here
Il Pastaficio
213 E Putnam Ave, Cos Cob
(203) 900-1199
email: orders@ilpastaficio.com
Curbside pick ups as well as home deliveries
GrubHub, DoorDash
Jersey Mike's
1245 E Putnam Ave, Greenwich
(203) 409-0990
Takeout and delivery
Delivery is free for all orders placed through their app. Download the latest version of our app to place an order today. https://jmikes.co/app
Joe's Studio Cafe
185 Sound Beach Ave., Old Greenwich
(203) 990-0479
We reopen Friday, May 22! Order in cafe or via our website, Uber Eats or Grub Hub.
Buy our coffee beans by clicking here.
Joey B's
118 River Road Ext, Cos Cob
(203) 661-0573
Outdoor dining with a new tent and additional outdoor seating is now available!
Take-out and curbside pickup available at Joey B's! Grub Hub, Seamless, Uber Eats. Gift cards available. Click for menu.
La Taqueria
10 Greenwich Avenue, Greenwich
(203) 992-1199
Quick serve, Fine Mexican Food & Tequila Bar
Curb-Side Pick up, Group Orders & Catering
Delivery through Grubhub, Ubereats & Chownow
Mon-Thurs: 11am-8pm
Fri-Sat: 11am-9pm
Sun: 12pm-8pm
L'Escale

500 Steamboat Rd, Greenwich
(203) 661-4600
LUNCH
11:30 a.m.- 5:30 p.m. Monday - Thursday
11:30 a.m. - 5:00 p.m. Friday & Saturday
SUNDAY BRUNCH
11:00 a.m. - 5:00 p.m.
DINNER
5:30 - 9:00 p.m. Monday  - Thursday
5:00 - 10:00 p.m. Friday & Saturday
5:00 - 9:00 p.m. Sunday
Reservations for outdoor dining can be made by phone (203)661-4600 ext;1
All of our current menus can be viewed on our website www.lescalerestaurant.com
We are also offering curbside pickup 4-8pm every day. Orders can be placed online through our website or directly through www.order.lescalerestaurant.com
Le Fat Poodle
20 Arcadia Road, Old Greenwich
(203) 717-1515

Our patio opens for service on 5/20/20! The following will be our process....
- we will be open Tuesday - Sunday for lunch & dinner.
- seating will be on a first come first served basis.
- spatial distance MUST be observed when at the restaurant.
- We will send a text message when your table is ready. There is to be no waiting at the restaurant itself.
- maximum group size, for now, is 4 guests. We ask that there be no congregating. This is for the safety of our staff and guests.
- hand sanitizer will be provided at each table
- our staff will be wearing face coverings/masks and gloves.
- take out & delivery service will continue Tuesday - Saturday.
- per CT guidelines, face coverings/masks must be worn by guests whenever possible
Le Penguin
61 Lewis Street, Greenwich
(203) 717-1200
We offer family-style dinners, ordered previous day, contactless take out.
Open Tuesday - Saturday 4-8pm.  Menus for the week posted Sunday or Monday prior.
Little Thai Kitchen
21 St Roch Ave, Greenwich
(203) 622-2972
Open for delivery or pickup
10% off orders
Little Pub
531 East Putnam Ave, Cos Cob
(203) 71701147
Outdoor seating now available. Please call ahead for reservations.
Little Pub Market is open every day from 12-5 for groceries, provisions, and prepared foods. You can order online at www.littlepub.com and we'll bring it out to your car.
Louie's
136 River Rd Ext, Cos Cob
(203) 422-2177
Curbside, take out and Uber Eats.
Lugano

1392 E Putnam Ave., Old Greenwich
(203) 990-0955
Lugano is now offering outdoor safe space dining! Take-out and Delivery from their regular menu and family style meal packages are also available. Take-Out & Curbside Pick-Up. Call Direct or UberEats
7 days, lunch and dinner
MacDuff's Public House Greenwich
99 Railroad Ave, Greenwich
(203) 422-0563
Pick up or delivery
Mediterraneo Greenwich
366 Greenwich Ave., Greenwich
(203) 629-4747
We are open for outdoor dining 11:30 a.m. to 9:00 p.m. First come and first served.
Takeout and curbside are also available.
Meli-Melo Creperie & Catering
362 Greenwich Ave., Greenwich
(203) 629-6153
melimelogreenwich.com
Delivery and takeout daily from 10:00 a.m. until 8:00 p.m.
Email (catering@melimelogreenwich.com) for a custom family-style menu by Chef Nadia Ramsey
Miku Sushi
68 Greenwich Ave., Greenwich
(203) 900-7676
mikugreenwich.com
Open for takeout and delivery Tuesday through Sunday(closed Monday)
Temporary hours 12:30 p.m. until 9:00 p.m.
Sake bottles are available with orders. Call for a list of the current selection.
Download the new app for iPhone and Andriod and enjoy easy ordering:
https://apps.apple.com/us/app/miku-sushi/id1494211510
https://play.google.com/store/apps/details?id=com.chownow.mikusushi&hl=en_US
New: Miku Sushi Pop up Sushi Bar at Tony's at the J House
Now you can enjoy your favorite MIKU signature rolls at @tonysatthejhouse along with some new exclusives! Now you can enjoy your favorite MIKU signature rolls at @tonysatthejhouse along with some new exclusives!
The Mumbai Times Indian Cuisine
140 East Putnam Ave., Cos Cob
(203) 625-5500
Order online for Delivery or Pickup here.
Lunch: 11:30-2:30, Dinner: 5:00-9:30PM
Every day for curbside takeout and delivery.
Myx Creative Kitchen
19 W Elm St., Greenwich
(203) 861-1150
OPEN for business. We are offering curbside pick-up available on our web/app. You can also order home delivery through Uber Eats and Grubhub.
Old Greenwich Social Club

148 Sound Beach Ave., Old Greenwich
(203) 344-0019
OG Social will is open for al fresco dining out front and around back on the terrace! We have safely added bar tables. We are now open for lunch, brunch and dinner.
Monday to Friday 3pm to Close
Saturday and Sunday 11am to Close
Happy Hour Everyday, Every Seat, 3p-6p
We are taking reservations, but reservations are not required. We have many tables for dining as well as smaller seating areas for cocktails.  All seating is spaced very far apart.
Groups larger than 5 will be put at two tables.
To make a reservation either:
call us between 3pm and 8pm, (203) 990-3033
email info@ogsocialclub.com with your name, phone number, date & time of reservation, and party size.
Old Greenwich Wine Merchants
(203) 990-3030
FREE Delivery and Curb-side pick up
We'll deliver to your door within an hour or bring your order to your car! We DISCOUNT 5% for just 6 Bottles and 10% for 12. No need to order all the same wine - Mixed cases are fine!
Once Upon A Lil Cupcake
(914) 721-0097
www.onceuponalilcupcake.com
Open for delivery and pick up
Contact: mymuffintop44@gmail.com
Orienta - New!
55 Lewis Street, Greenwich
(203) 489-3394
www.orientarestaurant.com
We are offering contactless carry out by visiting our website.
We will operate 4 - 8pm with orders the day before. We have our Liquor License and are currently able to serve Cocktails and beer the week of May 25th.
Pasta Vera
48 Greenwich Ave., Greenwich
(203) 661-9705
We are open 7 days a week: Mon thru Fri: 10am-8pm.  Sat: 10:30am to 8pm and Sunday 4:00pm to 8:00pm.  We offer curbside take out, free delivery and it is our full lunch and dinner menu as well as our prepared foods in the display case in the front.
Pemberwick Exchange " The PX"
83 Pemberwick Rd., Greenwich
(203) 531-7110
Open for pick up delivery and curbside
M-F 6am-3pm, Saturday 7am-2pm, Sunday 8am-12pm
Kellysrye@gmail.com
The Perfect Provenance - Cafe 47
47 Arch St., Greenwich
(203) 900-1131
We are currently open for outdoor breakfast and lunch!
Curbside, Take Out & Delivery Through Grubhub, Doordash, Uber Eats & Seamless. We have a family-style Take Out Menu as well.
Planet Pizza
28 Railroad Ave., Greenwich
(203) 622-0999
Pickup and delivery
All Planet Pizzas are working together to do our part in helping to feed all those in the front line during this crisis.
If you'd like to donate please contact us! 203-622-0999
Plaza Restaurant
87 Railroad Avenue, Greenwich
(203) 622-9260
Curbside pick up available.
Plum Pure Foods & Catering
236 West Putnam Ave., Cos Cob
(203) 869-7586
Pick up and delivery. Or order online before 1:45pm
Polpo Restaurant & Saloon
544 Old Post Road 3, Greenwich  www.polporestaurants.com
(203) 629-1999
Polpo patio and upper balcony are open. Please call ahead of time.
Open noon to 8 p.m. for delivery and curbside service.
Post Wines & Spirits
230 E Putnam Ave., Cos Cob
(203) 661-0292
Open 9-8. Mon-Sat. Sunday 10-5
You can come Inside or  Curb side pick up. Delivery available.
Offering a special with Arcuri's – if you order food from Arcuri's they will bring your beverages from Post Wines. Orders must be placed separately with each business.
Putnam Restaurant
373 Greenwich Ave., Greenwich
(203) 869-4683
Mon-Sat 7am-9pm
Sun 7am–8pm
Open 365 days a year including Thanksgiving and Christmas!
Order Delivery From Us On Uber Eats, GrubHub or Seamless!
Putnam & Vine
39 E. Elm Street, Greenwich
(203) 869-6008
info@putnamandvine.com
Open for curbside pickup and delivery
Monday - Saturday, 11 AM - 7 PM
Randy's Wines
230 E Putnam Ave., Cos Cob
(203) 661-0292
Re Napoli Pizzeria
216 Sound Beach Ave., Old Greenwich
(203) 689-9300
Delivery take out and curbside pickup.
Rinaldi's Country Deli
70 Orchard St., Cos Cob
(203) 622-8315
Order by phone or from outside with one window for ordering and one for pickup.
Something Natural Greenwich
189 Greenwich Ave., Greenwich
(203) 863-2100
Sound Beach Pizza & Grill
178 Sound Beach Ave., Old Greenwich
(203) 637-1085
Sound Beach Pizza and Grill is open for business during this shutdown. Our hours are 10am-7pm.
www.sbpizza.com
South Bay
403 Greenwich Ave., Greenwich
(203) 717-1836
Subway
28 Greenwich Ave., Greenwich
(203) 622-1515
Sweet Pea's
212 Sound Beach Ave., Old Greenwich
(203) 990-0008
We have reopened for pickup and curbside service! Our team has been working hard to sanitize and organize to better serve you! Since we are working hard to keep you safe we ask that you please do the same - please remember to wear a mask when entering and keep at a safe distance! We have missed you a latte and can't wait to see you again!
Daily hours 8am-2pm
Tengda Greenwich
21 Field Point Road, Greenwich
(203) 625-5338
We will be OPEN from Tuesday May 5th from 11 am until 9 pm for deliveries & pick ups
Don't forget to give us a call or order on Grubhub / Seamless.
Terra Ristorante Italiano
156 Greenwich Ave., Greenwich
(203) 629-5222
We are open for outdoor dining. Please call for reservations.
Takeout and Curbside 4pm - 8:30pm daily. Dinner menu only.
50% Discount on bottles of wine $100 or less!
Thai Basil
95 Railroad Ave., Greenwich
(203) 618-9888
Dine-in, carry out, curb side pick up, delivery and catering.
Tony's at the J House

1114 E Putnam Ave., Riverside
(203) 698-6999
We are re-opening Wednesday, May 20th
With outdoor dining on our garden patio for lunch, dinner and Sunday brunch!
Limited seating available, by reservation only. Visit opentable.com for reservations.
We are following all guidelines outlined by the State to ensure you have a safe and enjoyable experience while dining with us.
Our full menu will be available, and will also be offered curbside pickup and delivery beginning on 5/20.
Please visit tonysatthejhouse.com for our current hours of operation and menus.
We look forward to welcoming you back to Tony's!
We are offering our full takeout and wine/beer menu for delivery to your door!
Orders can be made by calling (203) 698-6999.  We are happy to coordinate a drop-off location at your home should this be your preference.
Delivery orders will be charged an additional $15.00 delivery fee.
Now offering curbside pick up and delivery daily from 4pm to 9pm.
Our To Go menu is 20% or more off all regular menu prices.
Wine prices are 40-60% off al wine list prices.
Townhouse Restaurant
35 Church St., Greenwich
(203) 622-4223
Dining al fresco has begun! The Townhouse patio with a new spring menu!
Tuesday - Saturday 12 p.m. - 9 p.m.
Servicing pick up and delivery orders Tuesday - Saturday 12pm - 7pm
Two Door Restaurant
176 Hamilton Ave., Greenwich
(203) 622-9079
Pick up or delivery available.
Upper Crust Bagel Company
197 Sound Beach Ave., Old Greenwich
(203) 698-0079
Call ahead to order, curb side, in store contactless pick up or get it delivered.
Valbella Greenwich
(203) 637-1155
1309 East Putnam Ave., Riverside
We are open for outdoor dining. Please call for reservations.
We are open for takeout 4pm to 8pm everyday. Call to place your order. Curbside pickup and delivery available.
Val's Putnam Wine & Liquors
125 West Putnam Ave., Greenwich
(203) 869-2299
Mon-Sat 9am-9pm, Sun 10am-5pm
21 Glenville Street, Greenwich
Mon-Sat 9am-9pm, Sun 10am-6pm
(203) 340-2890
Business as usual! Free Delivery! Curbside Pick-up!
Orders may be placed over the phone or via email for those customers that would rather not come into the store.
Wine Wise Greenwich
122 E Putnam Ave., Greenwich
(203) 340-2440
orders@winewisegreenwich.com
Store Hours are reduced due to the coronavirus outbreak:
Monday to Saturday: 10am - 8pm(normally until 9pm on Friday and Saturday)
Sunday: 12pm - 6pm (normally opens at 10am)
We deliver within Greenwich for purchase over $75 as usual
Abigail Fox Designs
Visit our website to place orders.
We can ship, drop off locally or leave outside the store for pick up.
Send us a message if you have any questions.
Aesop
346 Greenwich Ave., Greenwich
203-340-9215
Follow us @aesopskincare www.aesop.com
We appreciate our customer base and direct them to purchase their product through our website at Aesop.com
Amina Rubinaccinci
71 Lewis Street, Greenwich
(203) 340-2794
Our doors are open!
Spring / Summer Collection: 30% off
Temporary store hours
Monday - Saturday, 12:00 to 3:00
Appointments available upon request.
Back 40 Mercantile
264 Sound Beach Ave., Old Greenwich
(203) 637-0240
We are re-opening May 20th!
Shop online: back-40-mercantile.myshopify.com
Betteridge
Please call (203) 869-0124 or email support@betteridge.com for shopping options. Phone/website purchase or repair.
We can also set up a one-on-one concierge shopping experience virtually.
Online, we'll continue to be there 24/7, shipping and delivering as needed.
C. Parker Gallery
409 Greenwich Ave., Greenwich
www.cparkergallery.com
(203) 661-0205
We are open. Safety and Art are our number one priorities. Our clients can come see us or we can come see you with our mobile gallery. As always custom, concierge art services. Purchasing, framing and installation. We assist you with your art needs. Our highly customized service allows you to select the art that fits your aesthetic and budget. Decorative to investment grade. Our mobile gallery brings selections to your home for private viewing. 20% of sales donated to Covid19 Fund.
tiffany@cparkergallery.com
Boll & Branch
169 Greenwich Ave., Greenwich
(475) 500-7033
We are running 20% off everything including mattresses from 11/12 thru 11/19
We are also running 25% off everything including mattresses on Black Friday.
Chilly Bear
29 Arcadia Road, Old Greenwich
www.chillybear.com/shop
Choice Pet
We are still open 7 days a week with new temporary hours of 9:30am - 6:30pm. We are also currently offering curbside pick up. You can call in your order, pay over the phone, and we will bring your order to you when you arrive. You can also find all your pets needs on our website - www.choicepet.com
CLAUDETTE
177 Sound Beach Ave., Old Greenwich
(203) 990-0600
Now open. I am still doing curbside pickup, free front door drop off or shipping.
www.claudettestyles.com
www.facebook.com/CLAUDETTE.oldGreenwich.ct
www.instagram.com/ClaudetteStyles
Club Sweat
We are offering live stream at home classes with our local fitness instructors for the foreseeable future since we cannot be open. People can email us at clubsweatgreenwich@gmail.com to get access.
Consigned Designs

115 Mason Street, Greenwich
(203) 869-2165
We are open on Wednesday, May 20th! Don't miss out on our opening day. We are your trusted source for authentic, pre-owned luxury clothing, handbags and accessories, giving women the opportunity to reclaim the most sought after fashionable items. Consigned Designs is a favorite to many women who appreciate remarkable finds at amazing prices. Doors are open for dropping off Summer clothing consignments between 11-5 daily. Please leave clothes outside the front door. Make sure you have it labeled with your name and phone number. Visit our online store or Call for virtual shopping. Lastly, the store will be open to shop on May 20th from 11-5.
COUTUREDossier
www.codogirl.com is the online platform of COUTUREDossier, which is an award-winning 100% sustainable women's fashion company.
In light of the current event, we are now offering Same Day Free Shipping to make the shopping experience more pleasurable.
Diane's Books
Call us at (203) 869-1515 or email at info@dianesbooks.com.
We are continuing to fill book orders for curbside pick up or shipment.
EGG New York
369 Greenwich Ave., Greenwich
(203) 717-1327
We will be open for business starting Thursday, June 11th.
Our schedule will be:
Tuesday through Saturday: 11 am to 5 pm
We will be closed Sundays and Mondays until further notice
Estate Treasures of Greenwich
If you see anything on our Website-www.estatetreasures.com or Emails you wish to purchase or for a private appointment at the store Call Harriet at 203-637-5041 or Email her at hjantiques@aol.com. We can arrange for pick up or delivery.
Ethan Allen
We are working by appointment in our design center and/or client's homes, and we are working virtually by facetime and skype!  We offer 3D room plans and complete room designs to scale. We also have a 30 day quick ship program, and access to designer floor samples locally and throughout the northeast to locate and deliver items quickly! Please contact us at 203-352-2888 or stamford@ethanallen.com.  Our talented team is available to assist as little or as much as you like.

FRAME
250 Greenwich Ave., Greenwich
(203) 742-7719
Now open for in-store visits, virtual shopping appointments, one on one shopping appointments, consignment, and curbside pickup. Contact greenwich@frame-brand.com for details.
Store will be open Monday through Saturday 10am-6pm and Sunday 12pm-5pm.
FRED

236 Sound Beach Ave., Old Greenwich
(203) 344-9533
FRED is open!
We will resume normal business hours but will restrict to 2 customers at a time.
All employees will be wearing masks and gloves and will request all customers wear masks as well.
Customers can purchase Gift Cards through our website https://thefredshop.com
Social Distancing Options:
1. Call us at 203-344-9533 (it's our voicemail so please leave a message and we'll get back to you ASAP) or email at contact@ogfred.com.
2. We can also text photos and/or facetime with customers and if purchased we will ship directly to you.
3. Please also follow us on Instagram for updates @thefredshop
If you are in need of a gift, we now have online gift cards that you can purchase on our website and send to loved ones! Simply click here.
Funky Monkey
86 Greenwich Ave., Greenwich
(203) 769-5884
Now Open. Phone orders for curbside pickup, delivery and shipping
Call 203-769-5884 between 11:00 and 4:00 to speak with our Toy Expert!
Grayson De Vere

Greenwich Ave., Greenwich
shop: (203) 661-0116, studio: (203) 661-1100
We are open!
Grayson De Vere and our Luxury Home Boutique GDV i.e. both specialize in offering elements that create and support Luxury Living and Wellness at Home.
We gather together items which enhance beauty and pleasure whilst spending time at home.
Our focus is on sustainable and organic products that offer wellness in living, immunity and emotive health.
We look forward to opening under new conditions.
We will be offering video shopping calls as well as offering curb-side pick-up, delivery, telephone orders and private appointments for personal shopping. For these we will offer masks and gloves for our clients and customers.
Greenwich Hardware
250 Railroad Avenue, Greenwich
(203) 869-6750
We are Open! The dedicated staff is sourcing emergency projects every day! Masks, Hand Sanitizer, Rubber Gloves, Paper Products, Cleaning Products.
Open Monday-Saturday 8 a.n. to 5:30 p.m., Sundays 9 a.m. to 4 p.m.
Greenwich Orchids
Ready to deliver fresh flowers, orchids and beautiful hydrangea plants to bring cheer to anyone! Thinking about planting outside, pansies are available as well!
Hours-Monday through Saturday 10:00 - 5:00
Hoagland's Greenwich
175 Greenwich Ave., Greenwich
(888) 640-9577
We are open in accordance with the guidelines set forth by the state of CT.
JMcLaughlin
55 East Putnam Ave., Greenwich
(203) 862-9777
We are open. Tuesday-Saturday 10-5. Or by appointment. Please call 203-862-9777.
Katie Fong
60 Lewis Street, Greenwich
(203) 717-1660
Katie Fong is open for business!
Hours by appointment info@katiefong.com.
We are also selling Katie Fong masks and getting in new jewelry arrivals for Spring/Summer.
Lily Shoes & Accessories

250 Sound Beach Avenue, Old Greenwich
We re-open May 20th!
We will be practicing proper social distancing. Three customers will be allowed at a time. We have installed a plexiglass shield at our counter, so you can still come close to look at our jewelry. And you'll be protected when you check out. Masks and hand sanitizer are a must and provided at our entrance. Disposable socks are available for trying on shoes. If you prefer to bring your own, that's fine too! Our team is all trained on how to properly sanitize high-touch areas, and we will clean the store nightly. We have hospital-grade disinfectant to make sure your shopping experience is safe. Sorry, we cannot share our restroom. We can't wait to see you!
Little Eric of Greenwich

15 East Elm Street, Greenwich
(203) 622-1600
Opening May 20th!
Opening parameters / Shopping options available are:
In store walk in (limited capacity)
Private appointments: Call (203) 622-1600 to set your appointment
Curbside assistance
Curbside pick up or shipping
Phone or text your orders (914) 236-8966 or (914) 618-2135 or call the store (203) 622-1600
Lynnens
We are offering curbside pickup, UPS and FedEx.
We can be reached at sales@lynnens.com
Our website Lynnens.com  has been a great platform for people to shop at home, often contacting the store while they are on it.
Many of our suppliers are still shipping and we have a full inventory and can still order what may not be here.
Manfredi Jewels

121 Greenwich Ave., Greenwich
(866) 315-4102
We are open!
McArdle's Florist & Garden Center
Stop by, we are open mon-sat 8 a.m. - 5:30 p.m.
Drive-through shopping available
Call and click for pick-up available
Free local delivery
At Home Services
Michelle Farmer Collaborate
Curbside delivery, free shipping and complimentary virtual styling sessions will be provided when you shop with us through the web or by phone.
Telephone: 561.906.9785 info@michellefarmer.com
Mitchel Gold + Bob Williams
45 East Putnam Avenue, Greenwich
203.661.4480 /c 203.921.5379
Our stores are temporarily closed, but we can help you virtually.
Our design associates are working remotely and would be happy to chat with you via phone, email, or virtual appointment. To schedule your complimentary personal design consultation, email virtualinhome@mgbwhome.com or call your local Signature Store. Dial local store phone number and someone will assist you 203-661-4480
The Monogram Studio
We provide bespoke embroidery and monogramming on our gifts and customer own merchandise. Orders can be placed online through our website. www.themonogramstudio.com
Originals
261 Sound Beach Ave, Old Greenwich
We offer 30% off the entire store except for Rituals and Jewelry.
Delivery (free) in Greenwich, Cos Cob, Riverside & Old Greenwich
Please contact us within 14 days for returns on clothing only
Shop online here: originalslifestyle.com
Use Code: happyspring2020
Out of the Box
73 Greenwich Ave., Greenwich
(203) 625-9696
We are Open!
We've made the store safe for your visit and we can't wait to see you again:
-Reorganized layout and display for extra distance
-Limit two customers in at a time
-Masks, disposable gloves, and anti-septic to clean hands and gloves
-Power cleaning with CDC-approved professional anti-septic
-Any clothes tried are steam-cleaned and quarantined before returning to stock
-Curbside pick-up, virtual shopping, and personal in-store appointments welcome (call us or email jill@outoftheboxclothes.com)
-Shipping for orders and gifts, with free wrapping
-Open 10 am to 5 pm Monday thru Saturday, with super-sharp discounts
Paper Greats
Throughout the duration of social distancing and government directives to remain at home, Paper Greats will be discounting all products by 50%. Order through our website: papergreats.com
We want to make it effortless to be kind to yourself and the planet and to take one small thing off your plate: doing the dishes. Giving yourself time to focus on staying healthy and staying sane does make a difference.
We are still shipping nationally through USPS and UPS and also offering front door delivery for Fairfield County.
Patty's Portico
Call for options. (914) 935-8839
Pet Pantry
1191 East Putnam Ave, Riverside
(203) 344-9295
ppwpet.com
New online ordering system (shop.ppwpet.com)
FREE curbside pick-up/curbside delivery to your car. Customers may place orders by calling store location directly and giving all contact, product, and payment information at least to 1 hour in advance of pickup. All Pet Pantry stores will be re-opening their doors on May 15th to give customers the option of in-store shopping if they prefer.
Hours:
Weekdays: 9am-6pm
Saturday: 9am-5pm
Sunday: 10am-5pm
*Ask about the new Donatable Dollars campaign for COVID relief funds and Community Coupon program to support local food businesses.
The Piccolina Shop
82 Greenwich Ave, Greenwich
(917) 583-9221
We're a community-based little shop, offering a curated assortment of baby & toddler clothing, gifts, gear, toys & more. Our criteria is this - "Is it good enough for the little one I love?"
Pinky of Greenwich
71 Church Street, Greenwich
(203) 504-8737
We are OPEN!
Woman's apparel, accessories and gifts. NEW Items are added to the website daily.
Richards
359 Greenwich Ave, Greenwich
(844) 855-4847
We've reopened and have put some new safe shopping measures in place.
Temporary reduced hours:
Monday - Saturday 11am - 5pm
Private appointments available before 11am, after 5pm, and on Sundays. To schedule contact your Style Advisor or call the store.
Curbside Pick-up & Returns: Place your order online, through yourStyle Advisor, or call the store and we'll bring it out to your car.
The Saks Shops at Greenwich
205 Greenwich Avenue, Greenwich
(203) 862-5300
Open for In-store Shopping starting May 20, 2020. Curbside Pickup and Returns available. Please text/call 347-749-5877 to schedule.
Saks Greenwich 10022-SHOE
20 E Elm Street
Saks Greenwich The Collective
200 Greenwich Avenue
Saks Greenwich The Vault
200 Greenwich Avenue
Store Hours
Sun - Sat: 12:00 PM - 6:00 PM
Sam Bridge Nursery & Greenhouses
437 North Street, Greenwich
(203) 869-3418
We are beyond excited to announce that Sam Bridge Nursery & Greenhouses is OPEN for Retail Shopping! Please be sure to follow our COVID-19 shopping guidelines for your safety and for ours. No exceptions. Online shopping, curbside and delivery services are still available along with our complete listing of landscape services. Come on in, your garden is calling.
COVID-19 Shopping Policy:
You must wear a mask
Social Distancing is strictly enforced, 6ft at all times.
Only 1-2 people per group
Please only touch what you intend to buy
Children must be closely supervised
Click Here for Online Shopping!
Please note: All Curbside pickup orders are for NEXT DAY pickup. If we can have it ready sooner, we will let you know. All deliveries are 1-3 days depending on our order volume. First come, first serve.
Shreve, Crump & Low
125 Greenwich Ave., Greenwich
(203) 622-6205
We are open!
Smart Kids Toys
17 East Elm Street, Greenwich
(203) 869-0022
Smart Kids Toys is now open to customers from 10 am to 5 pm every day. Phone and internet orders for curbside pickup or shipping.  Let us help you find the perfect toy.
Phone:  (203) 869-0022  or www.sktoys.com
Soccer and Rugby Imports
42 W. Putnam Ave., Greenwich
(203) 661-7622
We, Soccer & Rugby Imports are open. We allow customers to enter only with masks at a limited capacity. We have tape markings for distancing at the register as well as a plastic partition at check-out. Hand sanitizer will be available at the door. We offer curbside pick-up and phone/web ordering as well. We are excited to be back!
Something Special Florist
212 Sound Beach Ave., Old Greenwich
(203) 637-7556
If you need any flowers delivered please call (203) 637-7556. Thank you for your support.
Sophia's Gifts and Costume Rentals
1 Liberty Way, Greenwich
(203) 869-5990, shop.sophias@gmail.com
Our new website is live!
Shop at sophiasgallery.com for great gifts for mom
Offering curbside pickup Tuesday thru Sat 11-4pm
Email us to make a virtual shopping appointment
Virtual shopping via Facetime: (203) 240-0863
Sophias has been serving the community 39 years, providing unique one of a kind vintage treasures, humorous gifts, home decor a huge collection of new & estate jewelry, and both rental and retail costumes.
Sound Beach Sportswear
239 Sound Beach Avenue, Old Greenwich
(203) 637-5557
We are open.
SPLURGE
39 Lewis Street, Greenwich

(203) 869-7600
We are opening gradually.
Our current hours are Monday - Saturday, 10 - 6.  We are carefully limiting the number of people inside at one time. In-store appointments will be offered in addition to our virtual shopping services including FaceTime and Google Duo appointments, curated gift selection/personal shopping and curbside pickup.
Gift certificates are an easy way to help us manage cash flow now, and will be fun to redeem once this is over. We've also created a collection of Quarantine Care Packages that can be purchased in person (in our super sanitized store) or by phone (203-869-7600). We will wrap these items beautifully and deliver them curbside, or to your home in Greenwich. We can also ship them anywhere in the country! Want to create a customized gift package? We can set up a FaceTime appointment or take photos and send them for your review.
Staples Riverside
Staples is open. We are here to help you with any of your supply needs including custom signs and posters. We have adjusted our hours, and put in place some precautions during this time. We are open Monday through Friday 10am to 6pm, Saturday 12pm to 5pm, and are closed on Sunday. We have tape on the floor to show the 6 foot distance guidelines and are limiting the amount of people in our store to 25 per the CDC guidelines at this time. We have also launched a curbside pickup along with a concierge shopping service at this time. If you are unable to come in and shop, we will be happy to do it for you!
Steven Fox Jewelry
Our new contact number is 203-832-0160 to schedule appointments.
Shop online at www.stevenfoxjewelry.com. Free shipping.
Threads & Treads
17 East Putnam Avenue
(203) 661-0142
We are open. Customers can shop our wide selection of performance apparel, footwear and sportswear at threadsandtreads.store. We are offering free same day local delivery and curbside pickup as well as UPS delivery out of town.
Tory Burch

255 Greenwich Ave., Greenwich
(203) 622-5023
We are open!
Thurs – Mon: 11 AM – 6 PM
Tues – Wed: Closed
TURQ
TURQ is a woman-owned, Greenwich-based, Performance Underwear company.
As a hometown brand—TURQ would like to offer the Greenwich Community a special perk in celebration of all the active guys who are working and studying from home… in their undies.

Use coupon code GREENWICHSTRONG at www.TurqSport.com and enjoy 25% off Perfection in Performance Underwear.
Verizon Greenwich

89 Greenwich Ave., Greenwich
(203) 340-9046
Your local Verizon store is now open at 89 Greenwich Ave., right next to CVS, and we are here for you! We have curbside pick up available as well to make it quick and keep you safe!
Weber Fine Art Greenwich

12 Havemeyer Place, Greenwich
(917) 453-1063 - c   (203) 422-5375 - o
We are back! Open by appointment and with limited hours.
Please check our website for more information www.weberfineart.com
We can be reached by our website and email: Michelle@weberfineart.com
Whimsies Dollhouse Shop
39 Lewis Street, Greenwich
(203) 629-8024
As of this Wednesday, May 20th, Whimsies will be open for in-store shopping on a limited basis: Monday through Friday from 10am to 5pm, we will continue to do "call-pay-pickup", but will also be available for in-store shopping by appointment or signalled walk-in. If you choose to stop by without an appointment, please signal by knocking or calling from outside. If the store is available you can come in and shop! Saturday and Sunday in-store shopping will be available by appointment 11am to 4pm.
whimsiesdollhouseshop.com
Your CBD Store

38 West Putnam Avenue.
Your CBD Store Greenwich is open! Open/Hours:
M-F: 10am-6pm
Sat: 11am-6pm
Sun: closed
We are currently offering free local delivery and free shipping through the US Post Office. We accept all major credit cards and Discover.
Zyn's
Zyn's is the go-to destination for magazines, office supply, and gifts.
345 Greenwich Avenue
(203) 661-5168
Service Provider Member Listing
AFC Urgent Care | Connecticut
(203) 969-2000
AFC Urgent Care provides a convenient, fast, accessible healthcare solution for patients and employers in Stamford and surrounding towns.  Our state-of-the-art urgent care center offers on-site lab services, drug screens, physicals (including DOT), travel consult & vaccinations, workers comp treatment & case management and one-stop COVID-19 Testing (viral and antibody) and issuance of a Certificate of Non-Infection.
AlphaGraphics Greenwich
We are open and running flexible hours 9-4pm. We would like to extend an offer to print free signage for the outside of any retail store to any Chamber Member as it relates to being open. We will design and print free of charge. Call or email us if you have any questions.
Tel: 203.625.0000. Email: us162@alphagraphics.com
Barnstormer Pictures
(203) 625-8481, michael@barnstormerpictures.com
We can help local businesses that are in need of digital advertising and website updates to help keep them in business! Barnstormer Pictures is a boutique marketing agency for brands whether they're local or international!
Coastal Eye Surgeons
600 W. Putnam Ave., Greenwich
(203) 900-7911
Open regular office hours as listed on the website www.coastaleyesurgeons.com
Classic Kids
54 Greenwich Ave., Greenwich
(203) 622-2358
We will be reopening on Wednesday, May 20th. We have been certified by the state and will be following all the safety protocols put out by the State of Connecticut's Covid-19 taskforce.
For the time being we will be by appointment only. Please call or email us at Greenwich@classickids.com or 203-622-2358.
Visit our website to see what makes us so special!
www.classickids.com
Delamar Greenwich Harbor
(203) 661-9800
We have modified our hotel operations during this time. In compliance with Governor Lamont's executive order, we are ready and willing to welcome first-responders, government workers and healthcare professionals on the front lines of the COVID-19 crisis. Please call (203) 661-9800 for reservations or for more information.
To help the more than 300 dedicated employees who are unable to work at this time, please donate to the Delamar Family Relief Fund, where 100% of the donations will be given to help support those who are struggling to make ends meet.
Please follow this link to make a donation: Delamar Family of Hotels Employee Relief Fund
Delamar is also donating 50% of all purchased gift certificates for our hotels to our employees.  https://delamar.com/gift-cards/
Elizabeth Capriotti
I am a digital marketing/ECommerce specialist with over 15 years experience and am offering my services for free to local businesses that need help moving their business online. I can help businesses with services such as launching an ECommerce website, developing a digital marketing strategy and more. You are welcome to contact me at: lizcapriotti@gmail.com.
CertaPro Painters
We are open for business and providing in person and remote consultations for all types of painting services.  Please visit our website at certapro.com/Greenwich for more information and to schedule your appointment.
Coldwell Banker - Kelly M. Feda
I would like to let everyone know, I am fully available and working remotely with several buyers/sellers. I will be happy to conduct a live tour via Skype or FaceTime, at any properties of interest. We will be able to focus in on specific areas of the house, address pertinent criteria, answer any/all questions about the houses toured, and/or, areas/neighborhoods of interest. Additionally, I will be happy to discuss preparations to sell your home..this is a perfect time to organize, paint, purge and pack interior, as well as clean up and prepare exterior. We can do a live walk through tour for suggestions! Please feel free to contact me. C: 203-536-0361
Club Sweat Greenwich
We are offering live stream at home classes with our local fitness instructors for the foreseeable future since we cannot be open. People can email us at clubsweatgreenwich@gmail.com to get access.
Cohen Legal Practice LLC
T: 203.742.0551
Main: 203.742.0550
Cohen Legal Practice, a corporate law firm specializing in contracts and asset management based in Riverside, is offering to review vendor, service, loan and any other agreements to determine who has to bear the risk/loss of interruption or cessation of business services. In addition, businesses should consider reviewing their business contracts to see if their current templates need to be updated generally. One provision that should be considered is a force majeure clause  (otherwise known as Act of God clause). Force majeure clauses address what happens and who bears the risks/cost in situations where parties to the contract their obligations as a result of situations outside of their control (e.g., acts of terrorism, or the current covid—19 pandemic).
All contract reviews and amendments of any type will be conducted at a 60% reduction off regular hourly rates between now and May 15th.
Contemporary Care
(203) 792-0400
Contemporary Care is open and offers Telepsych during the COVID-19 pandemic to ensure continuity of care for our patients. The great news is that telemedicine is covered by most major insurance carriers and Medicare now. We are accepting new patients and offer virtual services with ALL our mental health providers during this crisis and we are here to help!
Call to schedule your virtual visit today: (203) 792-0400 and check out our FAQ's on Telepsych at: www.contemporarycarecenters.com
Cosmetic Dental of Greenwich, LLC
(203) 637-1141
Cosmetic Dental of Greenwich is open for emergencies and now offers TeleDentistry  - patients  with dental concerns can contact us via our website with queries without leaving the comfort and safety of their homes.  And until the end of May we are offering this service Free of Charge.   We are accepting new patients and offer full dental services, including tooth replacement and smile beautification.
Call to schedule your virtual visit today: (203) 631-1141 or visit our website at: www.cosmeticdentistgreenwichct.com
Countdown Fitness
We are offering virtual fitness programs. https://countdownfit.com/virtual/
Fairfield Integrated Systems
e: tomas@fairfieldis.io | w: www.fairfieldis.io
m: 203-921-8468 | p: 203-614-9365
We are still open and providing sales and service for our clients while adhering to State regulations with social distancing and PPE. As spring is coming around, we have been doing several outdoor speaker and TV installations for families to be able to enjoy their yards.
We can also provide remote support to automation and lighting systems where available.
Fusion Academy Greenwich
(203) 323-2191
We're helping students make the most out of their summer with live one-to-one online teaching for grades 6-12. We offer fun electives, core academic classes, and tutoring options that are completely personalized for every student's interest and schedule! Call us to learn more about our exciting programs for students to catch up, get ahead, or try something new this summer.
Granoff Architects

330 Railroad Avenue, Greenwich
(203) 625-9460
Granoff Architects is offering no-cost architectural services to local restaurants that could use the help of Granoff Architects in planning their re-opening. Please let anyone know that is in need, and have them contact Rich Granoff directly (203) 625-9460.
Greenwich Historical Society
Update: the museum galleries, museum store and public access to archives is closed, but our offices are open for now.  Our Development & Events team is working on moving all spring events to later in the year.  We'll be postponing our Designer Lecture with Bronson van Wyck, Story Barn, and annual Landmarks events. All programs through mid-May will be cancelled or postponed, and we are making decisions as we receive direction from state and local officials.
Our Education team and Curator of Archives are working on keeping our residents engaged in local history-  posting on social media and our website daily – Stay tuned!  While the almost-daily tours and field trips we offer Greenwich school children in the spring have been cancelled due to school closures, we are hoping to supplement our schools' distance-learning activities for kids in town, using our many resources here and making them available online!
In the weeks ahead, we'll be getting our garden beds prepped and ready for a beautiful summer season on the Historical Society campus in Cos Cob, enjoying the fresh air and staying active- and maintaining responsible social-distance!
Curators are busily working on the John Twachtman exhibit scheduled to open in September, and we're working with optimism and anticipation for Fall season full of exciting programming and events. Our museum store will be stocked and ready for shoppers to reconnect with us when the time comes.
Greenwich Medical Spa
(203) 637-0662
Greenwich Medical Spa reopened its Greenwich and Westport locations on May 20th in accordance with the most up to date CDC and Department of Health guidelines and is keeping everyone's health and safety top of mind. Our office will be closed to walk-in visitors. Please schedule your appointment online or by phone. All of our consultations are virtual until further notice, and we are happy to process any retail product orders for curbside pick-up or for home delivery through our online store, www.gmsskinlab.com
Open for Skincare retail orders from 10am-2pm Monday - Friday
www.Greenwichmedicalspa.com
Greenwich Staffing
(203) 921-7172
I have staff that will pick up food and deliver to anyone in Greenwich for a low fare, they will also go shopping with gloves and masks on and drop off to them without being near each other. We are also adding cooked meals with delivery for families.
Hollywood Pop Gallery

(203) 622-4057
We are open! Hollywood POP Gallery is a cutting edge full-service event planning, design and destination company with entertainment and name talent booking capabilities.
HomeCare by Fabricare
(203) 229-0001
HomeCare by Fabricare provides premium, professional cleaning services for all your home furnishings. Our team of experts will pick up, clean and deliver your rugs, window treatments, linens, bedding, patio cushions, and beyond. We can also come to your home and professionally clean your carpets, furniture or other home furnishings on-site safely and effectively. To schedule a service, give us a call at 203-957-3838 or email homecare@fabricarecleaners.net
Fabricare Cleaners is open for business with reduced store hours (Mon - Fri: 10-4; Sat: 10-3). We also offer FREE pick up & delivery of your dry cleaning, laundry & bedding. To schedule a pick up call 203-229-0001, download our FAB APP on itunes or google play or sign up on our site.
Korth & Shannahan Painting and Carpentry
Korth & Shannahan Painting and Carpentry is operating business as usual with these precautions in place:
We are scheduling exterior painting and carpentry projects.
We are providing virtual estimates and project updates upon request.
We are working in small teams of 2-3 people, with 6 feet of distance kept between team members.
The Law Offices of Alessandra Messino Long
(203) 249-3601
aml@amlonglaw.com
Now is the perfect opportunity to get your estate documents in place. Contact me by phone or email to receive our estate planning questionnaire at no charge or commitment. Schedule a remote consultation and return your completed questionnaire. After our consultation, if you choose to proceed, I will start work on your estate plan, with any follow up easily done by email or phone. I will contact you to determine the best means of delivering and executing your plan.
Minute Men Press
(203) 622-0001
Our store is accepting orders exclusively over email mmpg@minutemenpress.com. All completed orders will be securely packed up and available for pick up outside of our store. Stay tuned for video conferencing.

My Exclusive Concierge
(203) 622-3137
My Exclusive Concierge (Interior design) & My Exclusive Organizer (Home Organizing) are open!
Very excited to start helping our clients with their Interior Design & Home organizing needs.
Follow @MyExclusiveOrganizer & @Suppolis for inspiration

OsteoStrong
10 Milbank Ave., Greenwich
(203) 900-1661
Now open! OsteoStrong® is a skeletal #strengthening program. Once a week, 10 minutes. The Ultimate #biohack.
RPM Raceway
People of the community who wish to support us can purchase gift cards for themselves or others at https://www.rpmraceway.com/gift-cards.
SDSS Martial Arts
397 East Putnam Ave., Cos Cob
We are opening June 1st!
Sterling Care
Our seasoned team of local geriatric clinicians and caregivers are open to provide companions and homemakers as well as visiting nurses, physical, occupational and speech therapists to take care of older adults in Greenwich and the surrounding areas in Connecticut and Westchester.  You can call us 24/7 at 203-532-0500 or email us at info@sterlingcare.com
Tick Control, LLC | Greenwich
Call (888) 910-8425 or visit www.tickcontrolllc.com/signup for a FREE quote.
Chamber Members: 25% Off First Spray of the Year
Trapp Optical
87 Greenwich Ave., Greenwich
(203) 552-1072
As an essential business we have maintained limited emergency eyeglass services for First Responders, Frontline Workers, Healthcare personnel and clients in isolation/quarantine.
We will be reopening 5/26, regular store hours, and are accepting appointments for eye exams. We know that we can provide a safe, worthy and good experience to all who shop with us for eye care services.
Contact us by email at:
Dina@trappoptical.com or by telephone at (203) 552-1072
We will be adhering to the safe reopening practices as outlined by the American Optometric Academy and trust our clientele to respect the health and safety of all. Full sanitary precautions and disinfection of all products, equipment, surfaces and fixtures will continue to be our practice.
WGCH Greenwich
Don't forget the local radio station WGCH Greenwich. 1490AM 105.5 FM.
Reopen Connecticut
Governor Lamont's Business Documents for Phase 2.1 November 6 and more Up-to-date Information. News Release>>
Coronavirus Resources for Greenwich Businesses and Community
Helpful up-to-date information and resources from CBIA, SBA, CDC, Town of Greenwich and Greenwich United Way. News Release>>
Greenwich Acts of Kindness - How You Can Help
There are many ways to support our community in these challenging times.
The Chamber is publishing opportunities to help support our community provided directly by our local charities and businesses.
News Release>>
Congratulations to Our Greenwich Holiday Decorations Winners!
Thank you, local businesses, for your submissions to our Virtual Holiday Decorating Contest. This year, you were ALL winners. We encourage all shoppers to visit all our local businesses and to STAY SAFE, STAY LOCAL and SHOP LOCAL!
#ShopGreenwich
Please scroll down and take one last look at our fantastic winners.